About Us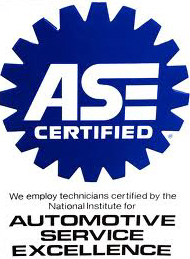 Ultimate Auto Body, Inc. of Glen Cove, NY was founded in 1996 by Angelo Famiglietti, who owns and operates the company to this day.  Angelo's lifelong hobby of fixing and restoring cars was the driving passion that led him to where he is today.  After completing his formal education, he worked for the NYPD for more than six years, repairing and maintaining police vehicles.  During that time, he often did side jobs on his own, repairing and restoring vehicles for friends and acquaintances.  His standards of excellence and attention to detail caused his side business to grow by word of mouth, with satisfied customers returning again and again and forming long-term relationships.  Ultimate Auto Body, Inc. has grown from a one-man operation to a staff of six in the decades that followed, but still provides the quality that keeps people coming back.
Twenty four hour towing is just one of the services we offer for the convenience of our customers.  Call us any time of the day or night to pick up your car after a collision.  We also coordinate vehicle rentals with Enterprise on your behalf to keep you mobile while your car is being repaired and minimize any inconvenience to you.
We stay current with ever-changing technology in today's world, with ongoing education on new technology.  Our staff is certified in ASE (Automotive Service Excellence) and PPG (Paint Performance Guarantee).  We take pride in our high level of customer service and every repair or restoration we do.
We Manage Your Insurance Claims
Most insurance companies will try to steer you toward their participating auto body shop, either by making you think you have no choice or that it will save you money out of pocket.  In reality, it benefits them, because they encourage shops to use the cheapest parts and take shortcuts.  Your car may look okay to the naked eye when you pick it up, but there may be underlying damage that was not repaired, or the paint might start to peel after some time because it was not done properly.  We will negotiate directly with your insurance company to make sure your car gets fixed the right way the first time.
A Picture is NOT Worth 1,000 Words in Auto Body Repair
Some insurance companies are asking their insureds to send a picture of the damage when they report a claim.  Then they base your claim on the outward damage only.  Often, the damage to brackets, supports and more isn't revealed until the outer parts are removed.  Having to appeal the estimate makes your repair take longer.  Your safest bet is to bring your car to us (or have us tow it), then have the insurance company adjuster look at it in our shop.