Home
»
Vehicle Customization
Vehicle Customization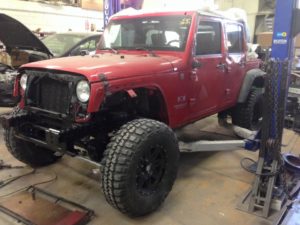 When what's on the showroom floor just won't do, and you want a ride that's as unique as you, come to Ultimate Auto Body of Glen Cove, where we can customize any vehicle to your specifications.
Jeep modifications are our specialty.
Want to turn it into a pick-up?  We can do that!  Want to raise the body of your truck?  We can do that!  When we put your imagination and our know-how together, you get just what you need to create the unique custom vehicle that you'll never find ready-made.  Call us to get started on turning the custom vehicle in your mind into the beauty in your driveway.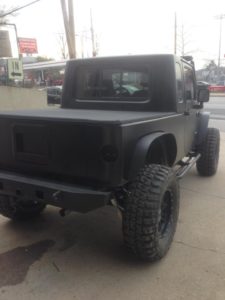 Click HERE to learn about our other services.